The Band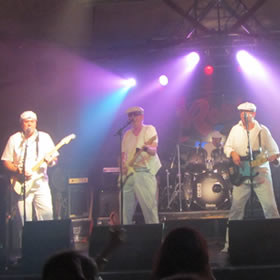 Bill Hurd: – Keyboards/Vocals
Bill is an original founder member of the Rubettes and strongly featured in the band's success for many years. With a great rock 'n 'roll piano style and a distinctive soulful voice, he brings a passion and a high level of energy to every live performance. Outside of his Rubettes performances, Bill has worked with countless major artists, both 'on the road' and in the studio etc and during the late 70's, was a member of Suzi Quatro's band featuring on the hits "Stumblin'In", "She's In Love With You" and touring extensively throughout the World.
Mike Steed – Bass Guitar/Vocals
Mike is a 'top drawer' Bassist with a rock-solid style and consistency that only comes with experience at the highest level. He has a great track record, having worked with many major names, most recently touring with' Marmalade'.
An exceptionally talented musician, he also plays Keyboard, Guitar and in addition to bass Guitar, 'stand-up' Double Bass. Every good band needs a solid foundation and Mike certainly does the job !
Martin Clapson – Drums/Vocals
One of the most innovative and prolific Drummers around,
Martin comes with an impressive musical history, having worked with the likes of Robin Trower, jack Bruce, Take That, John Lee Hooker , Dave Stewart etc. The list is endless and with a great feel, a driving, solid style and bags of energy, he brings just what the band needs to complete its tight rhythm section !
Kenny Butler – Guitar/Vocals
With a wealth of musical talent, Kenny is very capable Guitarist and a competent keyboard player. Add to these skills an excellent vocal talent, with an extensive vocal range and its clear to see what he brings to the band. He has worked with many names over the years, including the legendary Marty Wilde and also Kim Wilde in her early "Kids in America" days. An experienced session player, Kenny is a recognized and respected performer with a professional, positive attitude.
Dave Harding – Lead Guitar/Vocals
An accomplished and talented Guitarist, Dave has a great feel, with a flair for playing the right thing at the right time ! Coming from the legendary Phil Hilbourne stable, his unique style is influenced in Rock, Country, Blues, etc and he is relishing his role here. Once a member of 'cult' 80's band Tokyo Rose, Dave is a very well respected player who has sessioned with many artists and fortunately for us, he has now committed his talent to the band.
Biog
The Rubettes were one of the most original and stylish bands of the 70's Glam-Rock era.
Having rocketed to the top of the Uk charts in 1974 with their classic million-selling debut single "Sugar Baby Love", they went to repeat their incredible success Worldwide With their infamous White Caps and a unique Doo-wop/Rock'n' Roll style, they notched up a string of international hits with "Juke Box Jive", 'Tonight", Little Darling", "I Can Do It", "Foe-Dee-Oh-Dee" etc, racking up sales of over 30 million records. Now in their 4oth Anniversary year the band's global popularity is a testament to their enormous success and in most countries of the World, you will s_t_il_l hear a Rubettes song played on the Radio/1V at least once a day.
Not many bands can boast a career spanning five decades, still performing and recording, but the legend lives on with the "Rubettes featuring Bill Hurd" ! With their distinctive trademark harmonies and the musical ability to reproduce and enhance those unforgettable hit sounds, this band is thrilling audiences and winning many new fans, wherever they go. By introducing a freshness and some great new songs alongside the ones we all love to hear, this is a top class quality act, that really delivers, with a passion for each and every performance.
No going through the motions or 'resting on their Iaurels' here and with their stunning live show, this is 215t Century Rock'n' Roll at its best.
Discography
Rubettes featuring Bill Hurd – "21st Century Rock'n'Roll "
Album 2010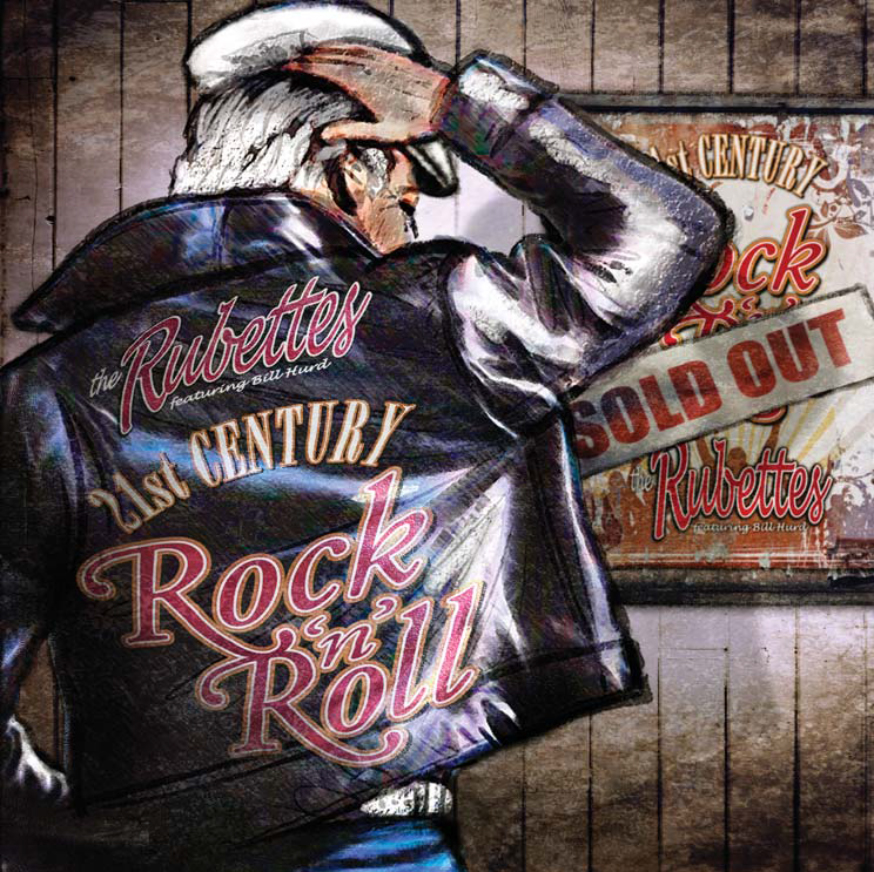 The Rubettes ( Bill Hurd original member 1974 -'76 / 1982 -'99)
Singles
Sugar Baby Love
Tonight
Juke Box Jive
I Can Do It
Foe Dee Oh Dee
Little Darling
Julia
Albums
Wear It's At
We Can Do It
Rubettes
Sign of the Times
Photos
Posters